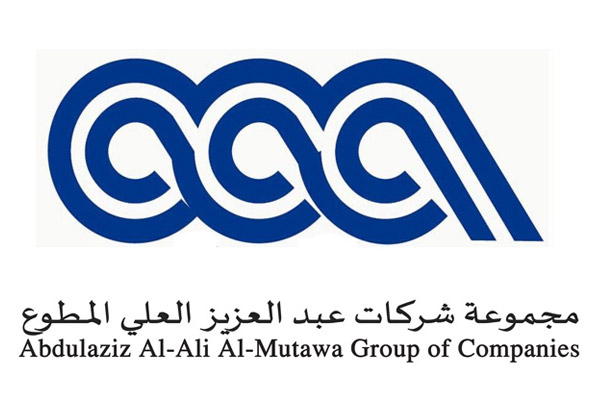 The late 50's were seminal in that a number of multi-national companies began to explore the Kuwait market to harness the business potential offered by the discovery of oil in late 30's which in turn, set the trend for a speedy economic revival in the country. One business that made early inroads was the automotive trading. Having realized this enormous potential, Late Abdulaziz Al-Ali Al-Mutawa, one of the most prominent personalities in Kuwait founded a Company in the year 1951 to sell automotive products.
With a humble beginning in 1951, ABDULAZIZ AL-ALI AL-MUTAWA GROUP today, has grown itself into one of the most successful business conglomerates in the State of Kuwait. An associate entity called AL QURAIN AUTOMOTIVE TRADING COMPANY was established in the year 1984 to take on the ever expanding business activities of the Group. The Al-Qurain Automotive Trading Company has a Paid Up Capital of KWD 10,000,000. Buoyed by the success achieved through rapid expansion, NATIONAL AGENCIES GROUP was established in 1997 as a subsidiary of Al Qurain Automotive Trading Company exclusively for the purpose of marketing KIA Motors products from South Korea.
Long term vision and the sound business ethics pursued by the Company helped in swiftly acquiring a number of franchises and agencies from world renowned Brands. The reputation that has been built over the years by the Company in delivering its promises both with the local business clients and the foreign principals has always been the cornerstone of our success. While the principal activities of the Group revolve around automotive business, the Company is equally committed to seeking new opportunities in emerging markets both locally and internationally to realize its intended diversification programme.
The Group is professionally managed and headed by a team of management and technical experts with in-depth knowledge and experience in the automotive and allied fields. Our present Chairman & CEO– Mr Ahmad Abdulaziz Al Mutawa who took reigns from his predecessor in the year 2000 is a prominent figure in the business circles of Kuwait who heads our Board of Directors. Operations and management of all the companies those come within the umbrella of the Abdulaziz Al-Ali Al-Mutawa Group come under the direct purview of our General Manager - Mr Greg Maine, a qualified Automotive Engineer who counts more than 35 years of valuable experience in the Kuwait automotive market. The present employment strength exceeds 500 highly trained and qualified staff that forms the nucleus of our organization.
The Group holds exclusive distributorship in Kuwait for a number of world-renowned brands such as KIA MOTORS - KOREA, CHANGAN CARS - CHINA, VOLVO TRUCKS & COMMERCIAL VEHICLES - SWEDEN, BOSCH (Power Tools, Automotive Products and Accessories) - GERMANY, AGRALE - BRAZIL , MARCOPOLO - BRAZIL, BUSSCAR ONIBUS- BRAZIL, BROADWAY - SWEDEN, CHANGANG BUS – CHINA and many more. Negotiations with M/s KINGLONG – CHINA are at an advanced stage to secure the exclusive agency to represent their range of buses in the local market.
We currently enjoy healthy share of the local heavy truck market. With regard to passenger cars and other commercial vehicle sales, our presence is strongly felt in almost every segment. In a landmark deal, perhaps the biggest ever one-off deals of Chinese buses in Kuwait, we recently delivered 1600 School Buses for use by the Ministry of Education.
To keep pace with our own expansion drive and also to cater to the increasing demand for our products and services, we have taken steps to set up a network of strategically located and well appointed Showrooms, Service and Parts facilities covering most areas of Kuwait. The recently constructed new Commercial Vehicle Sales, Spare Parts and Service Facility in Shuwaikh Industrial Area is a one-stop facility that employs state-of-the-art technology and is fully dedicated for Commercial Vehicles. The facility has a total built area of 2,700 M2 together with a parking area of 3,000 M2.
Our ultra-modern KIA Showroom Facility located in Al Rai Area where most of the competitor showrooms now operate from, was the first of its category that took off the ground in the year 1999. KIA Service and Spare Parts Facility, together with our multi-brand Bosch Car Service Centre are located in the Shuwaikh Area. KIA also opened its brand new Service and Parts Facility in the Ahmadi Area recently.
The company strongly believes that success of any business can only realize through customer delight and we exercise utmost care to ensure that we provide a very high standard of customer service.
We enjoy an extremely sound relationship with all the reputed Banks in Kuwait from whom any reference could be made with regard to our creditworthiness or the transparency with which we deal with our bankers. Our main bankers are National Bank of Kuwait (NBK), Commercial Bank of Kuwait (CBK) and the Kuwait Finance House (KFH). The financial position of the Company is extremely strong and right throughout, we have maintained a flawless track record meeting the aspirations of our creditors and suppliers both locally and internationally. Company's financials are managed according to the stipulated norms and standards that govern private sector enterprises in absolute compliance with the international accounting standards and the requirements of our external auditors M/s Al-Bazie & Company.